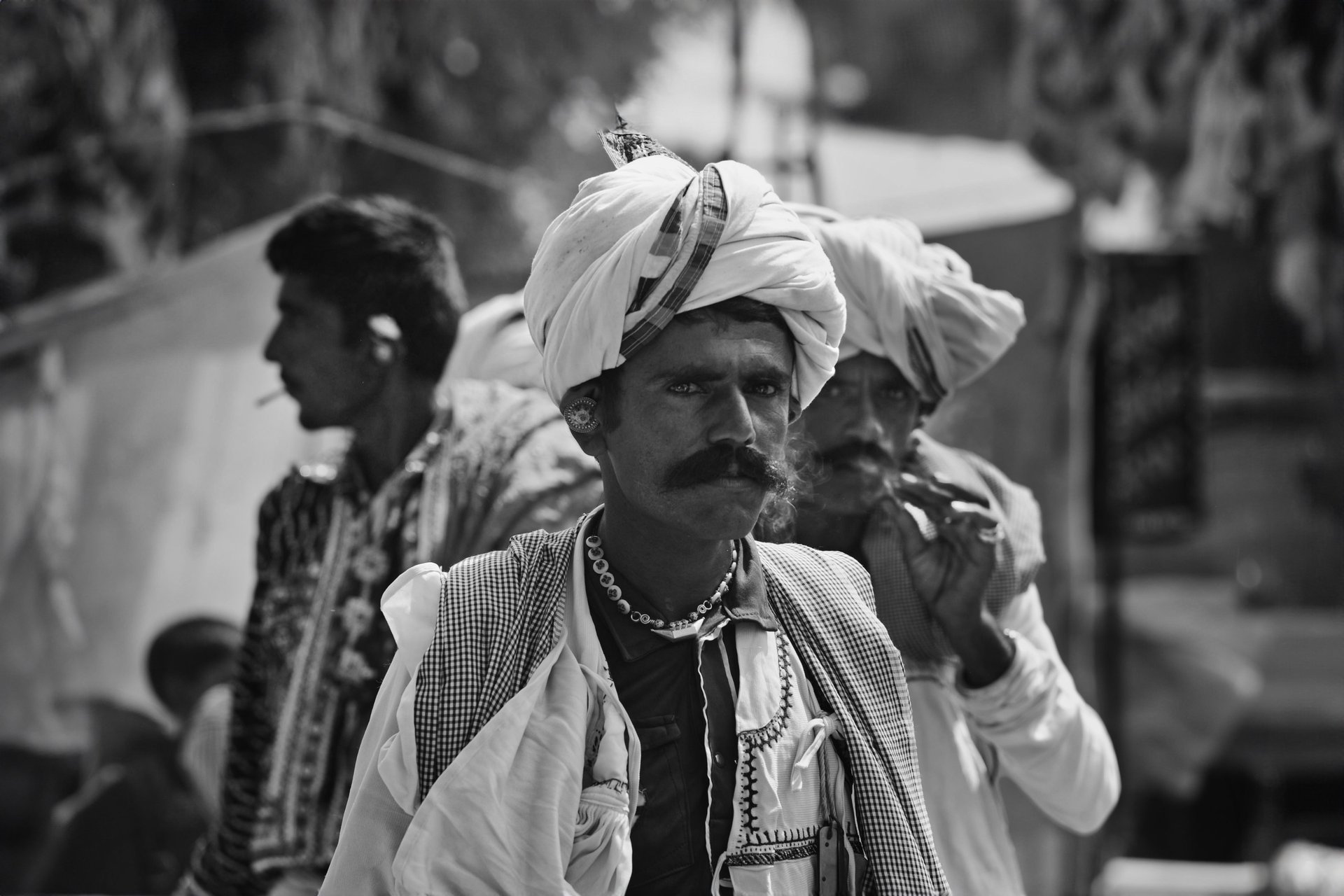 Crave new adventures, mystical experiences and breathtaking landscapes? You need to visit Gujarat, India. We make sure that you'll get an experience you'll never forget. Trip starts in Ahmedabad India.
Welcome to My Travel Gigs and Camera Odysseys.
We are your next photo travel adventure!
A truly unique workshop location.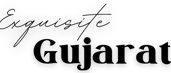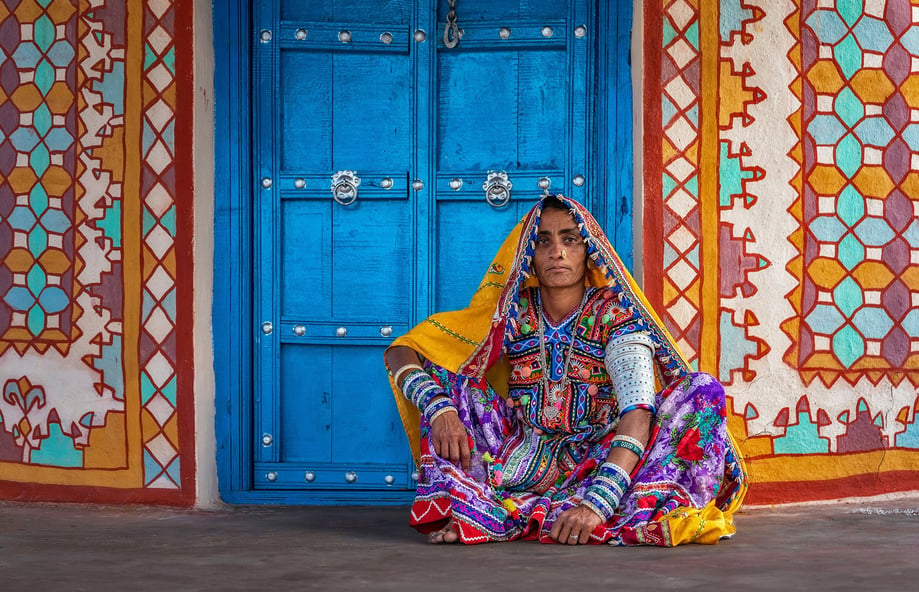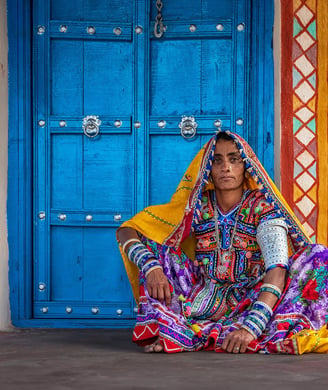 EXQUISITE GUJARAT, INDIA 1-12-2024
Sat, January 12, 2024 12:00 PM - Wed, January 24, 2024 1:00 PM
GUJARATindia (map)
This workshop will help bring your photography to the next level.
We will be reviewing our images as we shoot.
The streets will be our classroom.
Join us on an unforgettable photo adventure of Gujarat, India, where the rich cultural tapestry and vibrant landscapes will inspire your lens. This professional and immersive itinerary promises to unveil the hidden gems of Gujarat, offering a unique perspective for photography enthusiasts. With a small group, you'll experience personalized attention and ample opportunities to capture stunning shots.
Gujarat offers a treasure trove of photographic opportunities. From the intricate architecture of Ahmedabad's old city and the majestic palaces of Bhuj to the surreal landscapes of the Rann of Kutch, every corner of Gujarat is steeped in cultural and natural beauty.
Photographers can capture the stunning wooden carvings at temples, the traditional arts and crafts of local communities, and the vibrant markets teeming with life and colors. The diverse wildlife, including the endangered wild ass in the sanctuary, also presents unique photo opportunities.
Gujarat's rich heritage, warm hospitality, and flavorful cuisine further add to the overall experience. Photographers will have the chance to interact with locals, delve into the region's cultural fabric, and document the stories that unfold before their lens.
Whether you're a professional photographer seeking to expand your portfolio or an enthusiast looking for an immersive cultural experience, the Gujarat photo tour promises an unforgettable journey filled with extraordinary moments and visual delights.
Join us on this extraordinary photo tour, where every frame tells a captivating story. Reserve your spot now and embark on a visual journey like no other.
TRAVEL LIKE A JOURNALIST,
LIVE LIKE A NATIVE,
SHOOT LIKE A PROFESSIONAL
Our destinations have been timeless, with very little change over the years. But they are endangered and will change dramatically as they embrace 21st century changes. That's a key reason we help you experience, document, and share these fragile, anachronistic ways of life in faraway places while you still can.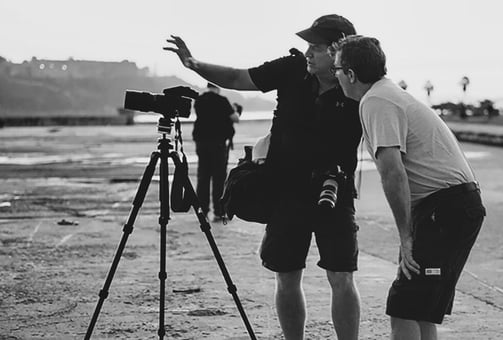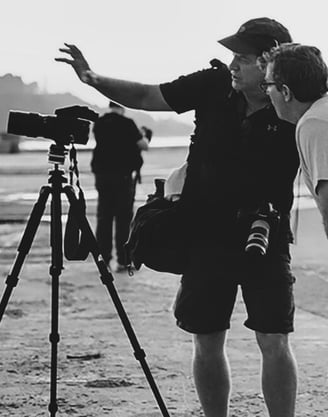 You'll find Bruce on the streets of the world, photographing people and places. He knows Cuba, India, Nepal, Bhutan and other exotic locations as a frequent visitor conducting photographic workshops. He designs trips to make sure you see and photograph the world in a unique way. He is passionate about exotic locations and their people -- and eager to share what makes other countries so memorable. Over the course of the workshop adventures, you will learn skills and perspectives from his hands-on, customized photo workshop:
The difference between photography and pictures

How to take photographs that tell visually rich narratives

How to use design in photography through color, texture, light, perspective, and detail

How to craft your own unique visual voice

Website: www.cameraodysseys.com

Instagram: @cameraodysseys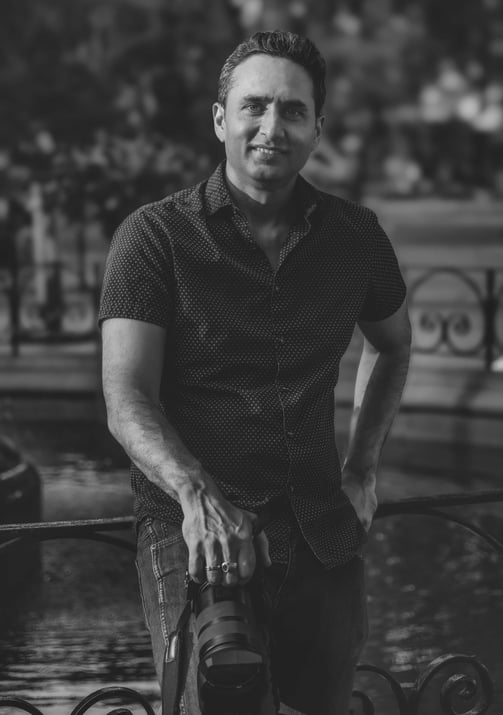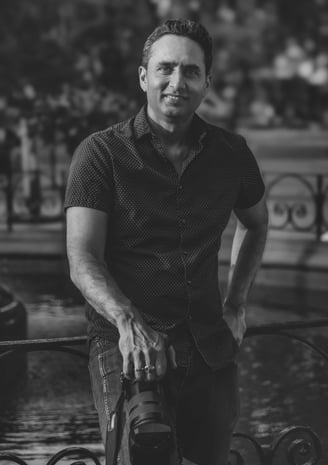 As the lead photographer and trip designer of our dynamic team, Himanshu Pandya seamlessly combines his exceptional photography skills with his expert knowledge of the destinations we explore. With a deep understanding of the tourism industry and a passion for creating unforgettable experiences, Himanshu has meticulously crafted every aspect of this journey.
Having worked closely with international tourism boards and contributed over 100 captivating travel stories to Lonely Planet magazine, Himanshu's expertise is unparalleled. His exceptional talent in crafting visually engaging narratives ensures that your photographs will authentically reflect the spirit and soul of each place we visit.
Drawing inspiration from his home state of Gujarat, Himanshu has been an integral part of the Gujarat Tourism board for the past five years. Through his lens, he has beautifully captured the unique charm and diverse landscapes of this remarkable region.
Join us on this extraordinary journey, meticulously designed and led by Himanshu Pandya, and embark on an adventure that will not only enhance your photography skills but also create lifelong memories.
Website: www.himanshupandya.com
Instagram: @mytravelgigs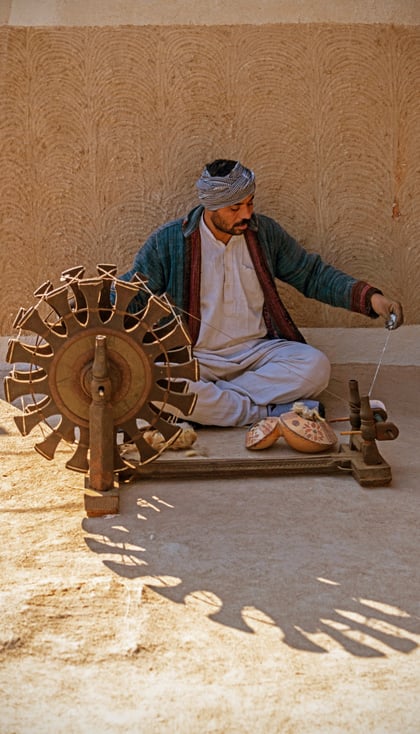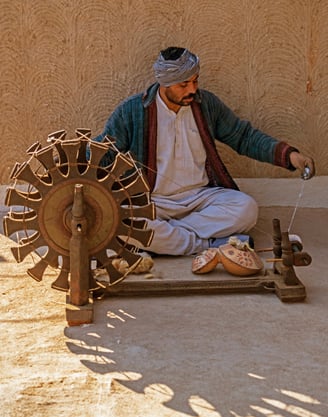 Jan 12th to Jan 24th 2024
ADVENTURE STARTS IN AHMEDABAD AIRPORT, INDIA
Enjoy local music and culture
Price $7995
(double occupancy)
All Inclusive from Ahmedabad Airport, India
Please note there is a 4% charge for using credit cards. Please use Venmo or Zelle
$695 additional for single room
Deposit of $900
13 days and 12 nights
Call Bruce for details: Cell # 917-992-1453
Early sign up $150 off discount by Nov 15th 2023
Day 1: Arrival in Ahmedabad(12th January 2024)
Upon your arrival at Ahmedabad airport on the afternoon of 12th January, our team will warmly welcome you and transfer you to your hotel. Take this time to relax, unwind, and adjust to the new time zone.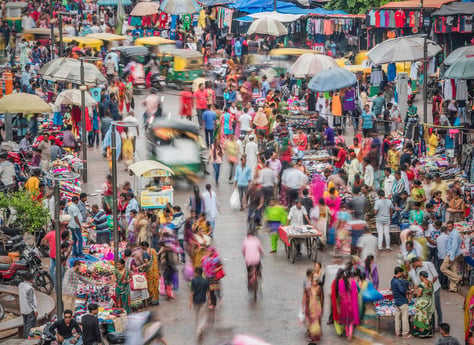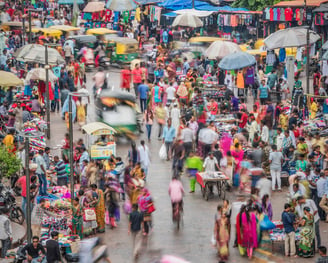 Day 2: Exploring Vibrant Ahmedabad and Group Briefing (13th January 2024)
After a refreshing breakfast, we will begin our exploration of the captivating city of Ahmedabad. We'll start by visiting Bhadrakali Market, the Kite Market at Raipur/Delhi Darvaja, and immersing ourselves in the bustling streets of old Ahmedabad. This vibrant setting will provide ample opportunities to capture the essence of the city and its rich cultural heritage. In the afternoon/evening, we will gather for a group briefing and introduction session. This is the perfect time to get to know your fellow photographers, discuss the intricacies of the itinerary, and have any questions answered. Our team will be available to assist you with any last-minute arrangements, such as obtaining liquor permits or making any necessary purchases.
Take advantage of the day to explore Ahmedabad, make any desired purchases, and ensure you have everything you need for the upcoming days of photography and adventure.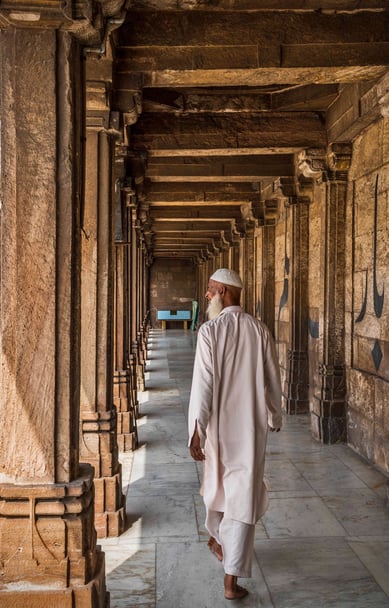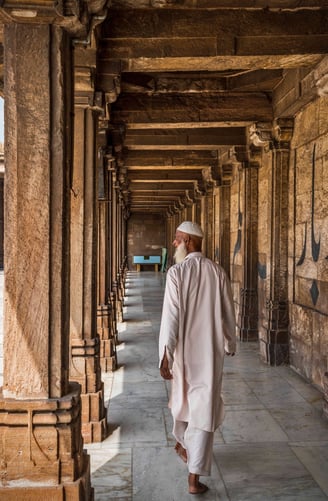 Day 3: Ahmedabad Heritage and Kite Festival (14th January 2024)
Begin the day with a heritage walk through the old city of Ahmedabad, exploring its architectural marvels and cultural treasures. Immerse yourself in the rich history and unique atmosphere of this UNESCO World Heritage City. Next, we'll head to the International Kite Festival at Sabarmati Riverfront, capturing the colorful kites against the backdrop of the river. The kite festival in Gujarat is an exhilarating and vibrant event that takes place annually, drawing participants and spectators from around the world. Known as Uttarayan or Makar Sankranti, the festival marks the transition of the sun into the zodiac sign of Capricorn, signaling the end of winter and the arrival of longer days.
During the kite festival, the sky above Gujarat's cities and towns is adorned with a kaleidoscope of colorful kites of various shapes and sizes. Participants compete to fly their kites the highest and engage in friendly kite-fighting competitions, where they try to cut the strings of other kites with their own. The atmosphere is electric, filled with laughter, cheers, and the thrill of competition. Experience the local flavors during a lunch break in Old Ahmedabad. In the afternoon, join in a traditional rooftop kite-flying celebration and savor festive treats. Rest and overnight stay in Ahmedabad.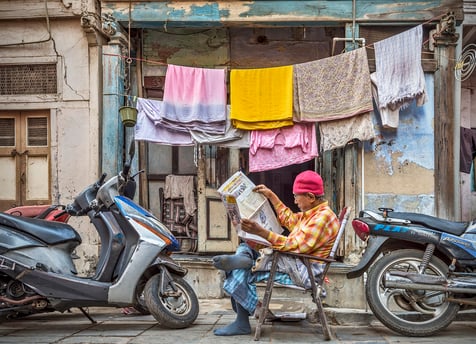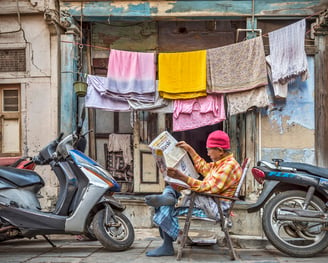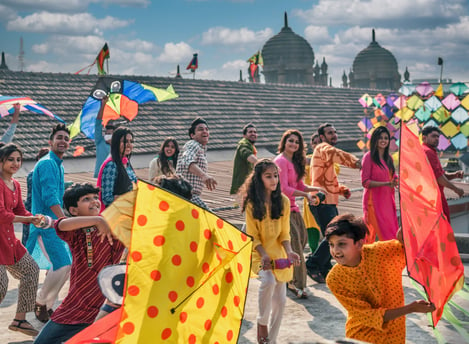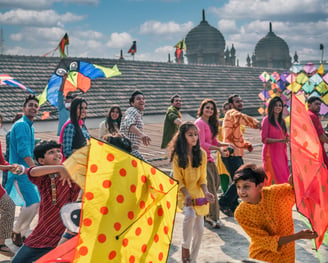 Day 4: Exploring Muli's Heritage (15th January 2024)
Depart for Muli Ambika Nivas Heritage Palace in the morning, where you'll be transported back in time. Explore cotton farms and a spinning mill factory, interacting with farmers and factory owners, gaining insight into their way of life. Witness the intricate wooden carvings at the Swaminarayan Temple and experience the art of Tangaliya weaving. Conclude the day with a delicious dinner and overnight stay at Ambika Nivas Palace.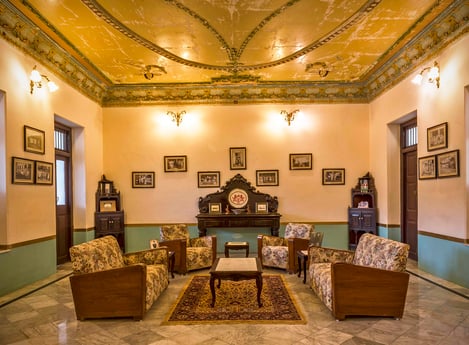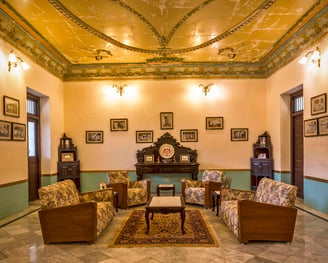 Day 5: Journey to the Heart of Kutch (16th January 2024)
Embark on a picturesque drive to Bhuj, covering a distance of 385 km. Enjoy a hearty breakfast along the way. Upon arrival, check-in at the hotel and have lunch. In the afternoon, we'll visit Bujawadi village, where you can capture the exquisite craftsmanship of cotton and wool shawl weavers, as well as Rabari embroidery. Return to the hotel for dinner and overnight stay in Bhuj.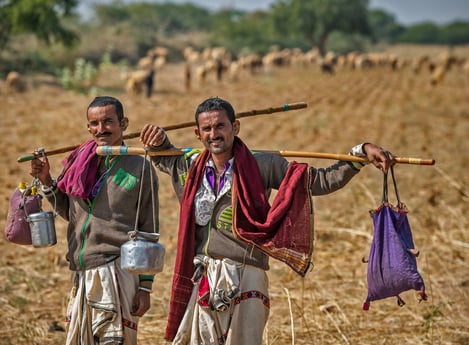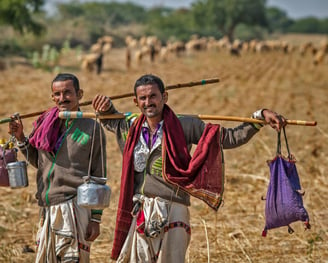 Day 6: Discovering Bhuj's Local Charms (17th January 2024)
After breakfast, get ready to immerse yourself in the local charms of Bhuj. We'll embark on a journey to explore the city's prominent attractions and capture its unique essence through your lens, including Ainamahal, Chhaterdis, the City Lake, Swaminarayan Temple, and the local craft and vegetable markets. Capture the vibrant scenes during an evening market visit. Enjoy dinner and spend the night in Bhuj.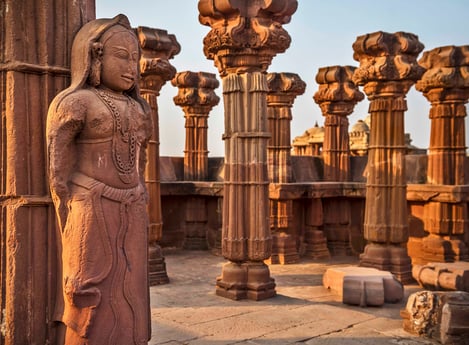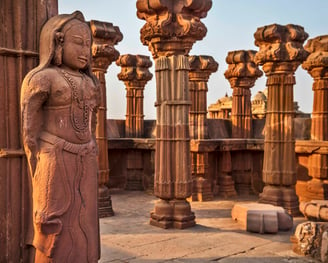 Day 7: Exploring Block Printing and Natural Dyes (18th January 2024)
Start your day early and head to Dhamaka Village to witness block printing techniques and the use of natural dyes. Immerse yourself in the vibrant colors and patterns of this traditional art form. Visit Dr. Khatri's workshop in Ajrakha Pur, renowned for block printing and natural colors. Explore the LD Museum in the afternoon. Return to the hotel for dinner and overnight stay in Bhuj.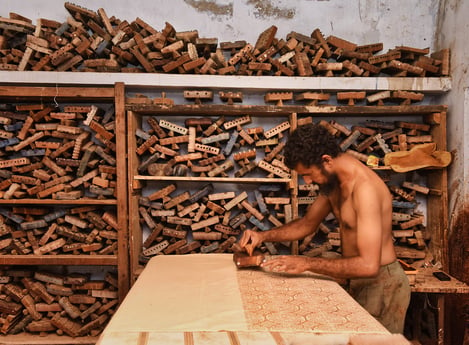 Day 8: Enchanting Rann of Kutch (19th January 2024)
Depart early in the morning for Hodako Village, a scenic drive of 70 km from Bhuj hotel. Along the way, we'll make a stop at Bhirandiyara Village for a refreshing tea break and interact with the local Megawal community. Upon reaching Hodako Village, check-in at the Rann Resort and experience the unique Bhungas (traditional mud huts) for accommodation. In the evening, we'll drive to the White Rann, a mesmerizing salt desert, to capture the breathtaking sunset. Return to the Hodako Rann Resort for a peaceful night's rest after a delicious vegetarian dinner.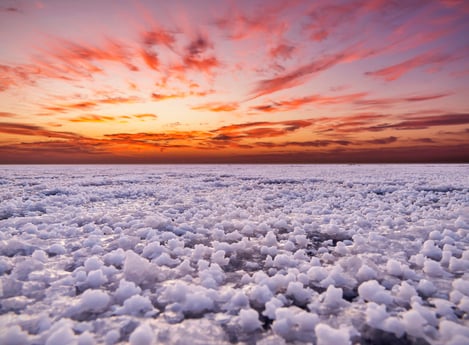 Day 9: Nirona Village and Coastal Charms (20th January 2024)
Set off early in the morning to Nirona Village, known for its exceptional Rogan Art and copper bell making. Witness the skilled artisans at work, capturing their craftsmanship through your lens. Enjoy an early lunch in Bhuj before departing for Mandavi Port, where you can photograph the intricate art of ship-making at the shipyard. Indulge in dinner and spend the night at a comfortable resort in Mandavi.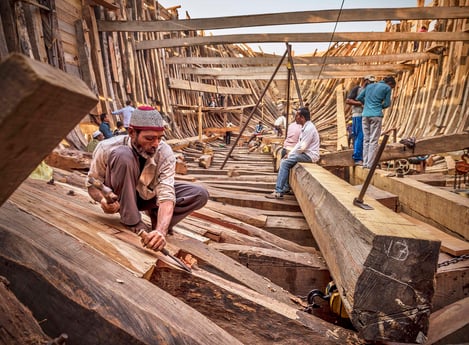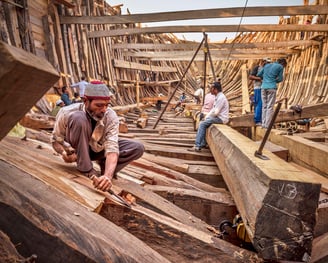 Day 10: Vijay Vilas Palace and the Wild Ass Sanctuary (21st January 2024)
After breakfast, visit the grand Vijay Vilas Palace, an architectural marvel set amidst lush surroundings. Depart for Dasada Rann Resort/Rann Riders, en route to the Wild Ass Sanctuary. Enjoy a safari experience in the sanctuary, capturing the grace of these magnificent creatures. Stop for lunch on the way at Bajana and continue to Dasada. Take a village tour, including Kharaghoda, and if conditions allow, immerse yourself in the captivating beauty of star gazing. Conclude the day with a delightful dinner and overnight stay.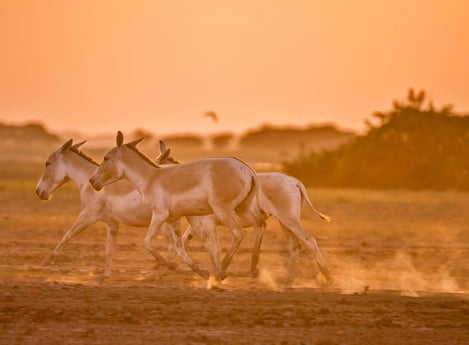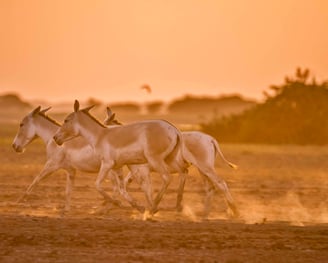 Day 11: Rani Ki Vav and Modhera Sun Temple (22nd January 2024)
Embark on an early morning safari drive to the Wild Ass Sanctuary, witnessing the natural wonders at sunrise. Return to the resort for a relaxed lunch. Depart for Patan to visit the magnificent Rani Ki Vav, an ASI monument known for its intricate stepwell architecture. Explore the Patola center, renowned for its silk saree weaving tradition. Continue the journey to the stunning Modhera Sun Temple. Depart for Ahmedabad in the late afternoon, covering 100 km.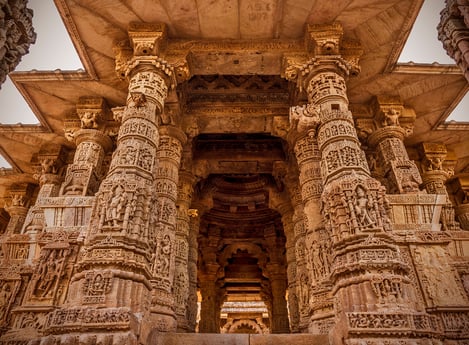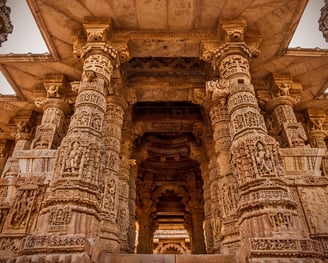 Day 12: Nalsarovar Birds Sanctuary and Cultural Delights (23rd January 2024)
Begin the day with a visit to Nalsarovar Birds Sanctuary, where you'll capture the diverse avian species in their natural habitat. In the evening, explore the cultural attractions of Ahmedabad, including Sarkhej Roza and the Utensils Museum. Indulge in a traditional Gujarati dinner at Vishala Restaurant. Return to the hotel for overnight stay.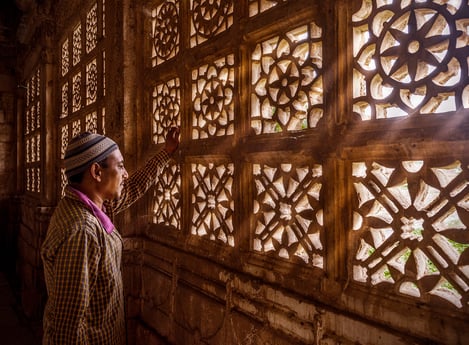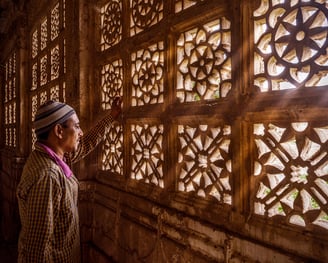 Day 13: Farewell and Departure (24th January 2024)
After breakfast, it's time to bid farewell to Gujarat. Our team will assist you with the airport transfer for your onward journey.
Please note that special permissions may be required for certain photography locations, especially in the Kutch region. We will take care of arranging these permissions for you. Additionally, liquor permits can be obtained upon arrival at the airport or from select hotels in Ahmedabad and Bhuj. Our team will guide you through the process.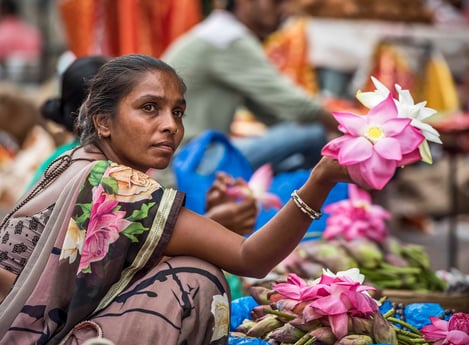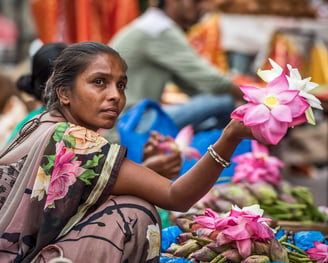 What's Included:
All meals

All ground transport

Accommodations

Double occupancy

Entrance fees to attractions listed on itinerary
What's NOT included:
Alcoholic beverages

Airfare to Ahmedabad India and back.

Trip starts in Ahmedabad India

Single occupancy $695 supplement

Travel insurance. You need to get your own personal travel insurance for medical and trip cancellation.

Internet or communications costs during the trip
Note: Final schedule may deviate from plan due to conditions on the ground.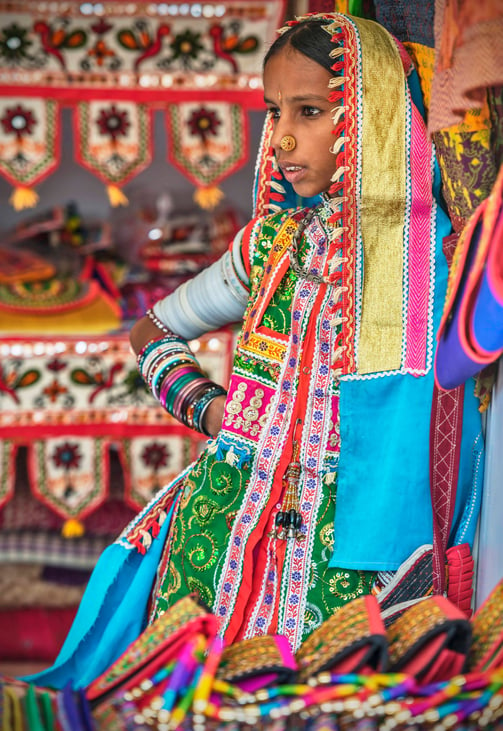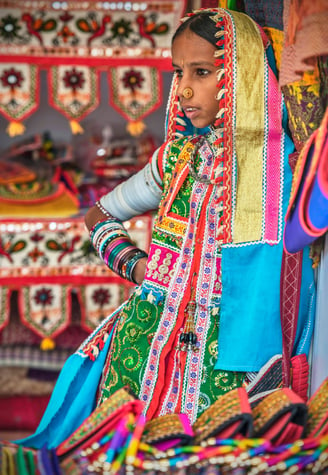 Frequently Asked Questions about India:
What do I need to bring with me?
It is recommended to bring essentials such as comfortable clothing, walking shoes, a hat, sunscreen, insect repellent, a reusable water bottle, a camera or smartphone for capturing memories, and any necessary medications. Additionally, don't forget to bring your valid passport and a printout of your tourist visa.
What should I leave at home?
While packing for your trip to India, it is advisable to leave valuable items and excessive amounts of cash at home. It's also recommended to avoid bringing unnecessary electronics and expensive jewelry to minimize the risk of loss or theft.
What is the India food like?
Indian cuisine is renowned for its diverse flavors and aromatic spices. From savory curries to flavorful street food, you'll have the opportunity to savor a variety of dishes during your trip. India offers a wide range of culinary delights, including both vegetarian and non-vegetarian options. It is worth noting that Gujarat, being a state with a significant vegetarian population, offers an abundance of delicious vegetarian dishes. You can relish the flavors of Gujarat's vegetarian cuisine, which showcases the state's rich culinary heritage and cultural preferences.
What can I bring back from India?
India offers a plethora of unique souvenirs and handicrafts that make for memorable keepsakes. Consider bringing back items such as traditional clothing, intricately designed textiles, exquisite jewelry, handicrafts, spices, teas, and Ayurvedic products. It's always a good idea to check customs regulations of your home country regarding any restrictions on specific items.
Is India safe?
India is generally a safe destination for tourists, but like any other country, it's important to exercise caution and follow common-sense safety practices. It is advisable to stay alert, avoid isolated or poorly lit areas, take care of your belongings, and follow the guidance of your tour guides and local authorities.
Quick Facts:
PASSPORT VALIDITY:

Must be valid at time of entry. You need 6 months on the passport. USA requirement.

BLANK PASSPORT PAGES:

Two pages are required for entry/exit stamps

TOURIST VISA REQUIRED:

A tourist visa is required for entry into India. Please ensure you have obtained the appropriate visa before your departure. Contact your local Indian embassy or consulate for more information.
VACCINATIONS:

It is advisable to check with your healthcare provider or a travel clinic about recommended vaccinations for India. Common vaccinations for travelers include those for hepatitis A and B, typhoid, tetanus, and influenza.

CURRENCY RESTRICTIONS FOR ENTRY:

There is no limit on the amount of foreign currency you can carry to India. However, it is important to note that if the currency value exceeds USD 5000 or the total foreign exchange exceeds USD 10000, you will need to file a declaration with the customs authorities. It is advisable to check with your local Indian embassy or consulate for the most up-to-date information on currency regulations before your departure.

ALCOHOL CONSUMPTION IN GUJARAT:

Please note that Gujarat is a dry state where the consumption and sale of alcohol are prohibited. However, foreigners have the option to obtain a permit to purchase and consume alcohol during their stay. While the majority of the state follows the prohibition, selected alcohol shops at hotels in Ahmedabad and Bhuj offer the facility to purchase alcohol.

It's important to be aware of the following details regarding alcohol purchase and consumption in Gujarat:

The alcohol shops at hotels are open from 12:00 PM to 06:30 PM, except on Sundays and public holidays when they remain closed.

If you are interested in purchasing alcohol, you will need to personally visit the shop and provide your boarding pass of arrival at Ahmedabad along with a copy of your passport.

Please remember that alcohol consumption is permitted only in private areas, such as your room, and it is strictly prohibited in public places.

To streamline the process of obtaining the alcohol permit, you can fill out the form available at this link: http://eps.gujarat.gov.in

We kindly advise you to adhere to the local regulations and guidelines regarding alcohol consumption while visiting Gujarat.
Subscribe to our newsletter to always be the first to hear about recent news, offers and adventures.